Audio Playback



The Hario Transmitting Station is located on Hario Island in the southern part of the city of Sasebo. It was a long-wave radio communication facility built by the Navy.
The Russo-Japanese War necessitated a strengthening of Japan's radio communications. This station was completed in 1922 after four years of construction at a total cost of ¥1.55 million yen (approximately ¥25 billion yen today).
This is said to be the place where the coded message, ""Climb Mount Nii-taka 1208," was transmitted, which started the Pacific War.
Designed by the Sasebo Naval District's Building Division, the station consists of three radio towers and a transmission room that acts as the telecommunications office. Hario Transmitting Station is the only existing long-wave radio communication facility in Japan. It is a cultural property of great historical value related to the history of civil engineering, as it demonstrates the advanced concrete technologies in use in Japan in the early 1900s.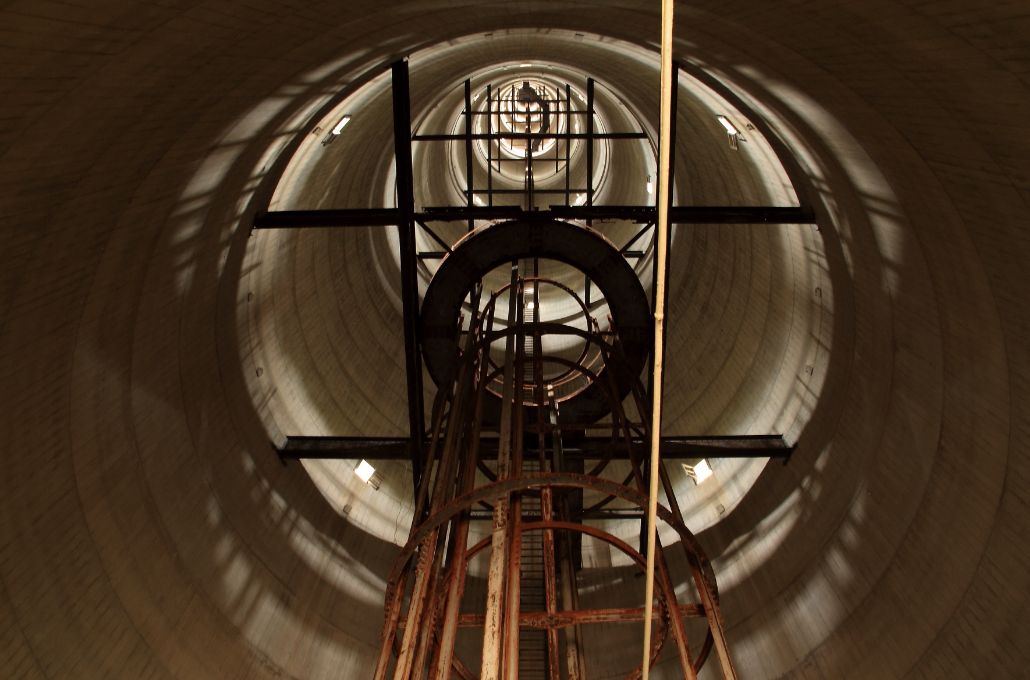 No.3 wireless
transmission tower
The three radio towers are arranged in an equilateral triangle, with each side measuring 300 meters.
The three towers were connected by an aerial line at the top and functioned as a single antenna.
The circular structures are made of reinforced cast concrete with bases 12.1 meters in diameter and towers 136 meters tall.
The construction of these towers was very precise, even for something built a century ago. As a result, the towers are believed to be strong enough to withstand even an earthquake that measured a 6 on the shindo scale.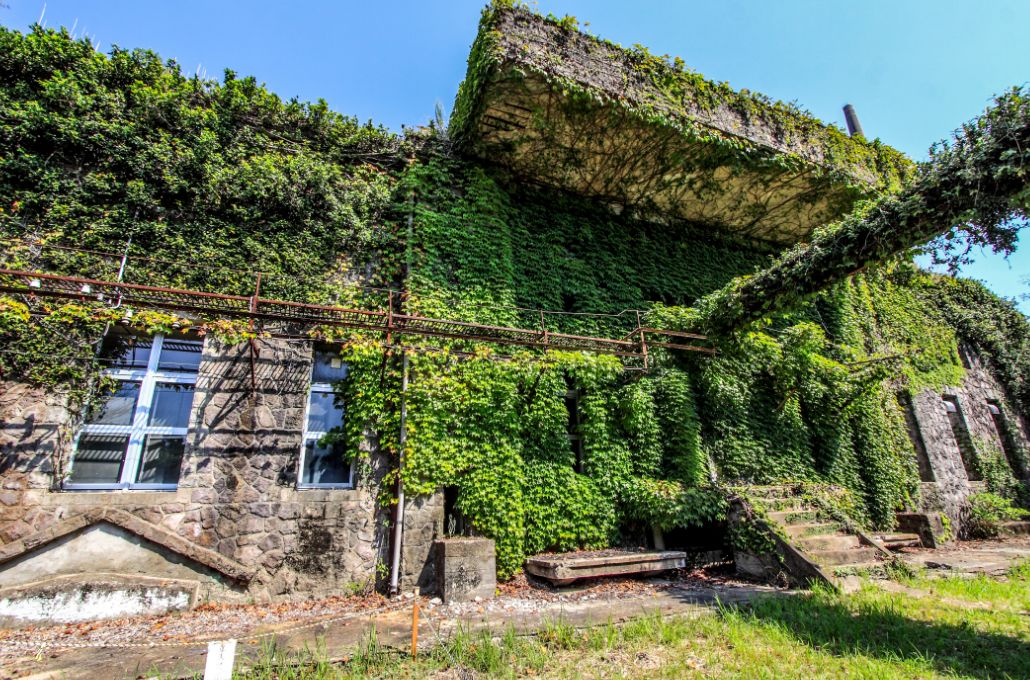 The sturdy reinforced concrete transmission room is located in the center of the three radio towers. Its front and rear are finished in stone. Located inside is the generator room and the transceiver room, where communications were conducted. When completed, it was a two-story building, but the first floor was buried to prepare for air raids during the Pacific War.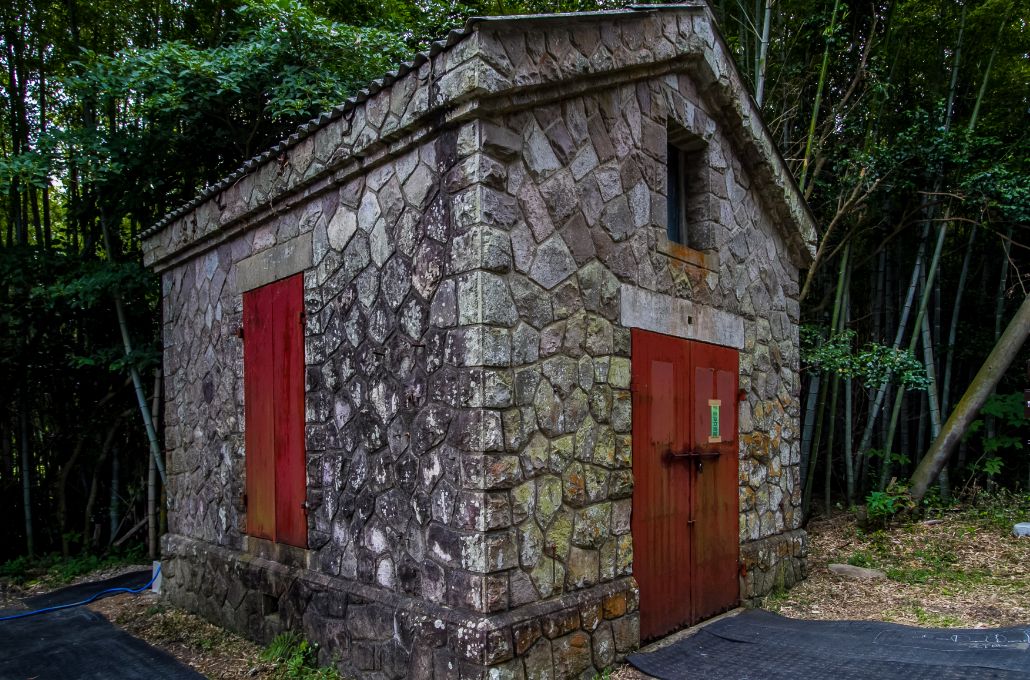 The Oil Depot was constructed with reinforced concrete to withstand powerful explosions as it was used to store gasoline, diesel oil, and kerosene. With few openings and a hewn stone structure, its solid build is similar to the transmission room. Most facilities at the Hario Transmitting Station were destroyed after the war. This is one of the few left standing.