Nara Modern Architecture VR
Many Modernization Heritage sites from the Meiji era are still existent in Nara Prefecture, the ancient capital. The digital contents of "The Former Nara Prison," "Nara Women's University Memorial Hall," and "Buddhist Art Library, Nara National Museum" will present a sense of turbulent post-Meiji era when Japan rapidly modernized, adopting Western culture.
How to watch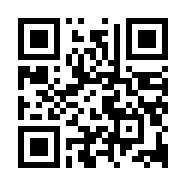 Scan the QR code with your smartphone, and enjoy the VR contents for existing cultural properties with narration. Using VR goggles for smartphone will give you an more immersive experience.
※Please unlock the screen rotation lock of your smartphone before use.
※360°video has a large capacity. We recommend using a Wi-Fi connection to avoid bandwidth restrictions.
THE FORMER NARA PRISON【Photogrammetry】
Nara Women's University Memorial Hall【Photogrammetry】
Buddhist Art Library, Nara National Museum【Photogrammetry】
THE FORMER NARA PRISON【Virtual Tour】
Buddhist Art Library, Nara National Museum【Virtual Tour】
THE FORMER NARA PRISON【Matterport】
Nara Women's University Memorial Hall【Matterport】
旧奈良監獄 OFFICIAL SITE

奈良女子大学記念館 OFFICIAL SITE

仏教美術資料研究センター OFFICIAL SITE